Eden Prairie Maternity Photographer | waiting on Emma
I am an Eden Prairie Maternity Photographer and I am currently booking Fall and Winter 2018 newborns! Contact me here, email me at lori@loridozierphotography.com , or message me via facebook or instagram to inquire about booking a session! I also offer special pricing for clients who wish to book both a maternity and newborn session.
Well, this was the Winter that would never end. This precious couple envisioned an outdoor maternity session. And, April had an entirely different plan. With more snow falling down, we decided on an in-home session. In the end, I couldn't have been happier with the result! Jessica was one stunning momma-to-be. And, she put together a gorgeous nursery for bouncing baby Emma. I love the gold and pink color scheme!
Have a look!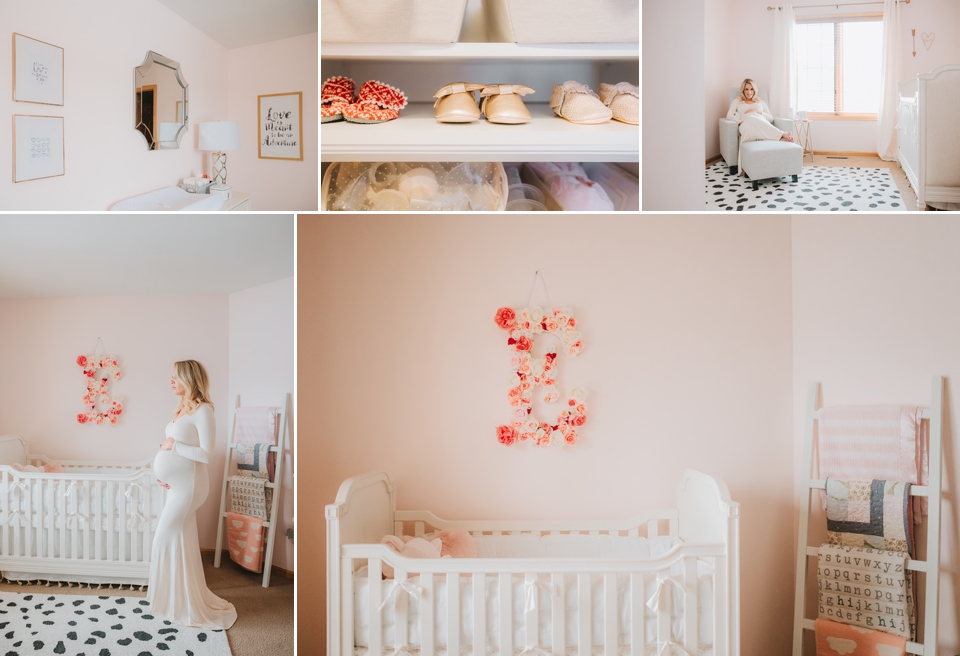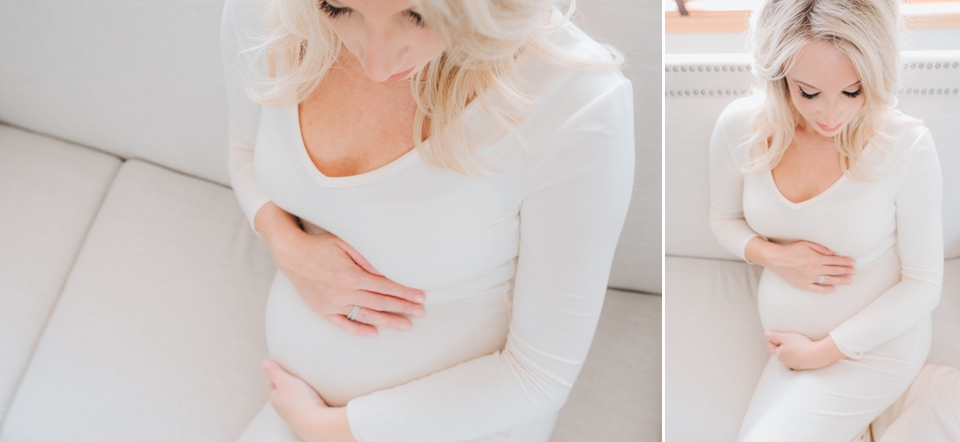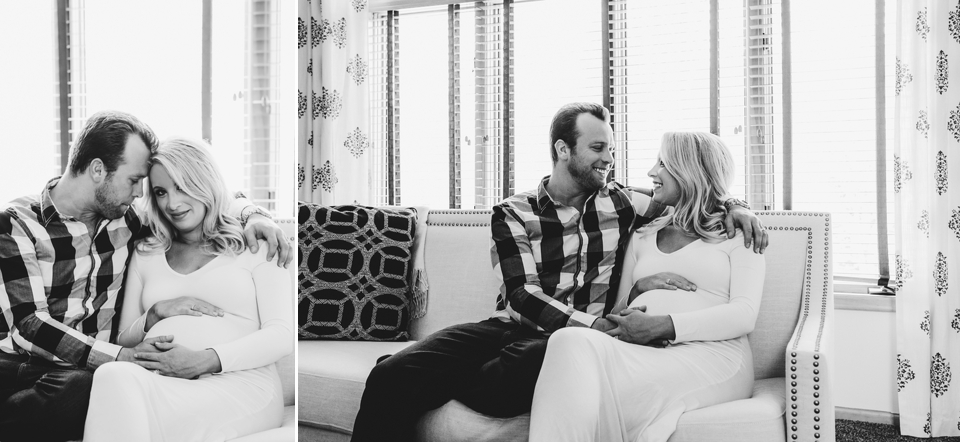 Jessica opted to borrow one of my many loaner gowns for her shoot! The ivory v-neck body con dress pictured above is from Pink Blush. I am excited to offer a lending wardrobe of 30+ dresses to my clients. I have maternity and non-maternity styles, and I also stock a several little girls dresses and accessories! I know first-hand how stressful it is to put together clothing for photos, so I'm hopeful that this makes the process a little easier (and bonus, you don't have to buy something new!).
Now for more of this sweet couple…