After photographing one bouncing baby boy after the next (all too precious for words), I got the news that baby girl W had arrived.  Eeek! FInally some pink!  I met Baby girl W at just one week old and she was simply bursting with sweetness! I held the session in her lovely home, which was full of beautiful natural light. Big sister was gone with Daddy to do some special big sister things, so it was just a quiet house with mom, baby and myself.
Despite an early arrival into this big world, Baby girl W was one strong little lady, and quite lively for the first portion of the session! Soon she was ready for a little nap.
But first, she got sweet cuddles from momma.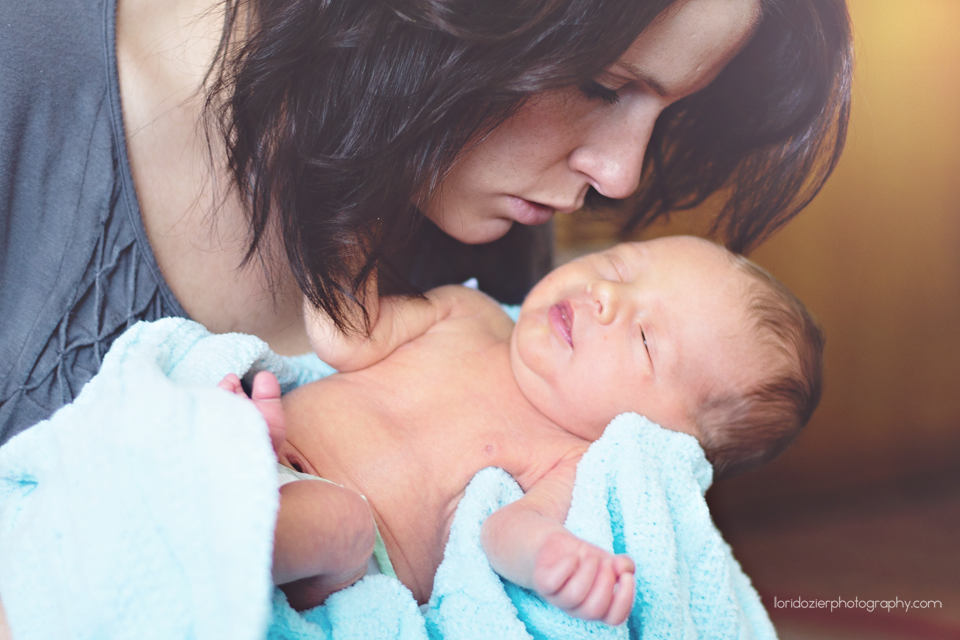 Then, it was time for her special pacifier….Baby W's favorite one….the one that they don't have a back-up of….the one that her mom said was a gift from someone and (so far) can only be  found in a little store in Colorado (which a loooong way from MN!!).  She held on to it with her strong little fingers though!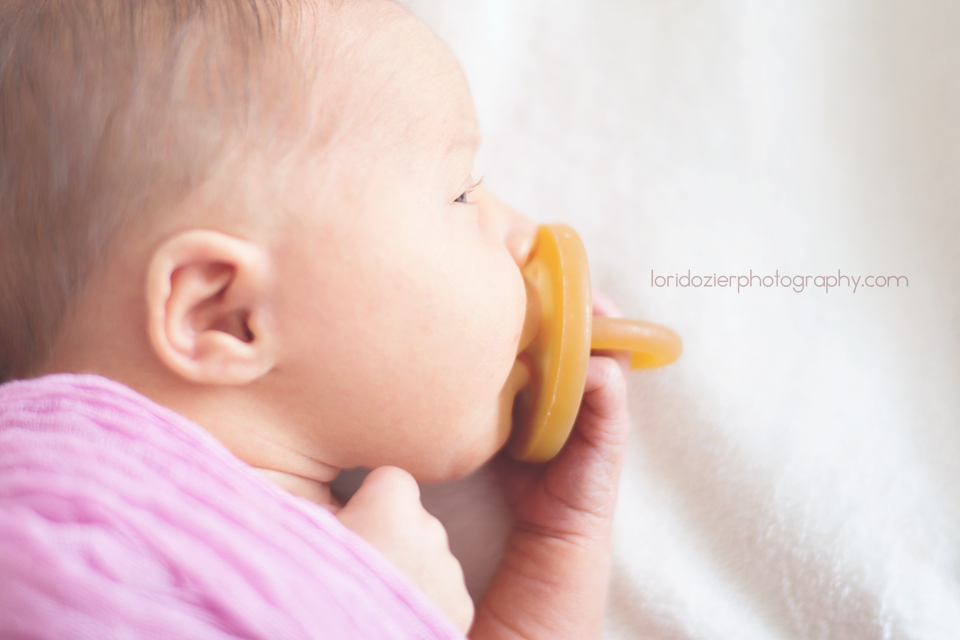 Next up was a little yawning and stretching, and, this adorable pill-box hat.
And then, lights out!
I couldn't get enough of her sweetness!!
I had so much fun photographing this little angel, and chatting with her mom! I love my "job!"